Posted on
Posted in Cabernet Sauvignon, chardonnay, Chenin Blanc, Gewürztraminer, grenache, Malbec, merlot, Moscato, Noble Grapes, Pinot Gris/Grigio, pinot noir, Riesling, Sangiovese, Sauvignon Blanc, Sémillon, Syrah/Shiraz, tempranillo, viognier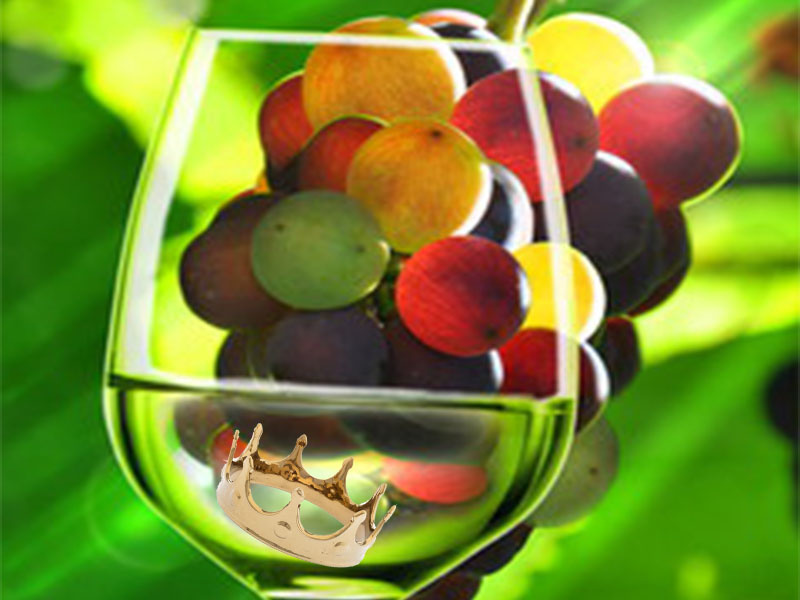 Originally, there were six noble grapes identified: Cabernet Sauvignon, Pinot Noir, and Merlot for the reds; and Chardonnay, Sauvignon Blanc, and Riesling for the whites. "Noble grapes" is a term that was coined to describe international grape varieties that were the most recognized for the top-quality wine they produce.
The grapes were renowned for the more famous regions where they were grown, and where they expressed that specific location (a term known as "terroir"). Of course, these grapes were also grown in other regions where quality wine was produced. Then Syrah was added into the list of noble grapes, and then there were seven.
As winemaking expanded around the world, the list of noble grapes grew to 18 varieties. Perhaps for fairness and equality, there are currently nine noble red grapes and nine noble white grapes. The nine noble red varieties are Cabernet Sauvignon, Pinot Noir, Merlot, Syrah, Grenache, Sangiovese, Nebbiolo, Tempranillo, and Malbec.  For the white varieties: Chardonnay, Sauvignon Blanc, Riesling, Pinot Gris/Grigio, Chenin Blanc, Gewürztraminer, Viognier, Sémillon, and Moscato.
In the spirit of Summer and Noble Grapes City Vino is featuring three wines, each made from a noble white grapes this week. 
The first being the Parolvini IL Nido Pinot Grigio, delle Venezie DOC 2018. This wine is made from the Pinot Grigio grape, which is also known as Pinot Gris in France and other regions. Pinot Gris is a deep pink/purple grape and is a natural-occurring mutation of Pinot Noir. Wines made from this noble grape tend to be light-bodied and bright with aromas and flavors of citrus and other fruits, ranging from orchard fruit (apples, pears) to tropical fruit (mango), depending on the climate. This Pinot Grigio hails from a warmer climate and year, so it displays more tropical fruit aromas and flavors.
Another of our featured wines this week is the Foris Vineyards Dry Gewürztraminer Estate Grown Rogue Valley 2017. This wine is made from the noble grape Gewürztraminer. In German, "Gewürz" translates as "herb" or "spicy," giving a clue to its aromas and flavors. Like the Pinot Grigio grape, Gewürztraminer is considered a white grape, though it is also not a white-skinned grape, as it has a pinkish skin. Wines made from Gewürztraminer are highly perfumed with aromas of lychees, roses and passion fruit.
Our final featured wine will be the Bob's Chenin Blanc 2018, from the Western Cape of South Africa.  This wine is made from Chenin Blanc—another of the noble white grapes—which is also known as "Pineau de la Loire" in certain regions of France, and as "Steen" in South Africa. Wines made from Chenin Blanc have aromas and flavors of peaches, chamomile, honey, quince, guava and pineapple.