Posted on
Posted in Cabernet Sauvignon, chardonnay, Germany, isreal, Italy, Malbec, merlot, Oregon, pinot noir, portugieser, Syrah, Washington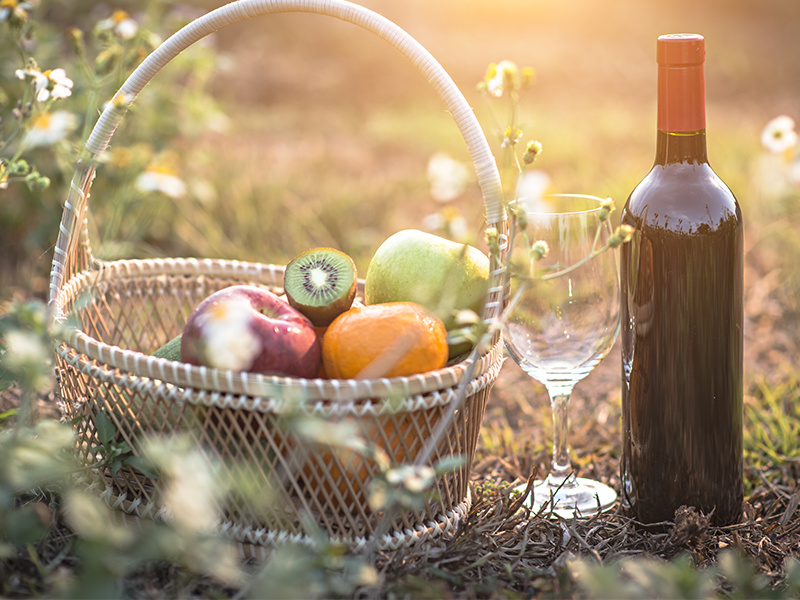 This year, instead of donning one's newly acquired dress or suit, new shoes, and matching accessories—perhaps including a proper bonnet—those who celebrate Easter will not head to church to gather and worship, but instead will be at home with only their immediate family, or even alone. These are times of safety first, stay in place, and quiet contemplation.
The internet age means that there are ways to share your Easter dinner table with your family, virtually. It isn't the same thing as getting big hugs from your aunts, uncles and cousins, or getting to indulge in grandmother's sweet potato casserole, but it is how we can make the best of the situation at hand.
Online applications, like FaceTime on the Apple platform, allow you to see each other, talk to each other, and even share your respective meals together. The Zoom application online allows conference calling with video, and is free to "calls" of 100 or less people. Set up a time for your family dinner, and email out invites to family and friends, and then set up your laptop on the dining room table, or prop your cell phone up, and be together.
Your Easter dinner most likely won't be as big, extravagant, or as much of a smorgasbord this year, but it doesn't mean that it cannot be a lovely meal. A large fancy spiral cut ham may be replaced by a small canned ham; or a seared ham steak; or a roasted leg of lamb, replaced by a couple of lamb chops. Either way, we can all still enjoy a scaled down meal together because being together is what it is all about. Take advantage of technology to be virtually together, if you can. City Vino had selected some special wines a while ago, to go with your holiday meal, that we'd like you to consider having on your table. We are still offering delivery and curbside pickups! The wines we have selected are ones that will pair with either ham or lamb, but also pair well with other food choices, as well.
The featured wine this week, for the traditionalist celebrating both Easter and Passover, are Recanati Cab Sauv, Merlot, and Chardonnay from Galilee, Israel, that has been certified Kosher for Passover. The Cab Sauv is characterized by black plum, cassis, and Mediterranean seasoning, with a hint of Oak. The Merlot has aromas of smoke, stone, cherry, and flavors of black plum, blueberry, black pepper, and smoke. The Chardonnay is refreshing and elegant, with a classic aroma of oak, and a buttery texture, with tropical fruit, French oak and spice.
Other Easter picks: Start your celebration with Rinaldi Joyful NV. It is not only a reminder of being joyful for the season, but it is a light-hearted, sparkling wine that is slightly off-dry, with hints of apple and vanilla.
 For your appetizer course, our pick is Hans Wirsching Rosé (Trocken) 2018 which is a dry (trocken) and crisp wine, made from Pinot Noir and Portugieser from Franconia (Franken), Germany. The wine is pale pink in color, with a hint of gold, and a beautiful floral aroma, with hints of watermelon. Despite being dry, the wine has fruitiness that comes across your palate with flavors of candied strawberries and fresh cherries.
For your baked ham, we offer Grochau Cellars Pinot Noir Commuter Cuvee 2018 from Willamette Valley, Oregon. This wine is always the first to be released from the vintage year. The wine has aromas of dark cherries, dried flowers, and earth. The palate is rich, with flavors of plum, strawberry, cola, and dried tobacco8.
For your spit fire leg of lamb, our choice is  Grounded Wine Co. Collusion 2016, from the Columbia Valley, Washington State. This wine is for the red wine lovers. It is a blend of 43 percent Merlot, 34 percent Cabernet Sauvignon, 19 percent Malbec, and 4 percent Syrah, and was aged in 30 percent new French oak. The wine has aromas of blackberry jam, raspberries, vanilla, and cedar. On the palate, there is fresh ripe black cherries, vanilla, and baking spices like clove. It is a red that won't overpower your ham or lamb.
Finally, for your chocolate desert, we suggest E'lunes Moscato and Strawberry NV. Moscato, with infused strawberry fruit; sweet and light.
Please join around your table with your laptop, cell phone, or landline, and have a virtual meal, together with family and friends this Easter. We will be with you in spirit, and we join you in wishing everyone a resounding "Good Health," and raise a glass to brighter days ahead.