Posted on
Posted in Austria, chardonnay, france, grenache, Gruner Veltliner, muller-thurgau, Oregon, petit sirah, Pinot Gris, Riesling, saniovese, Sauvignon Blanc, Syrah, tourgia nacional, Washington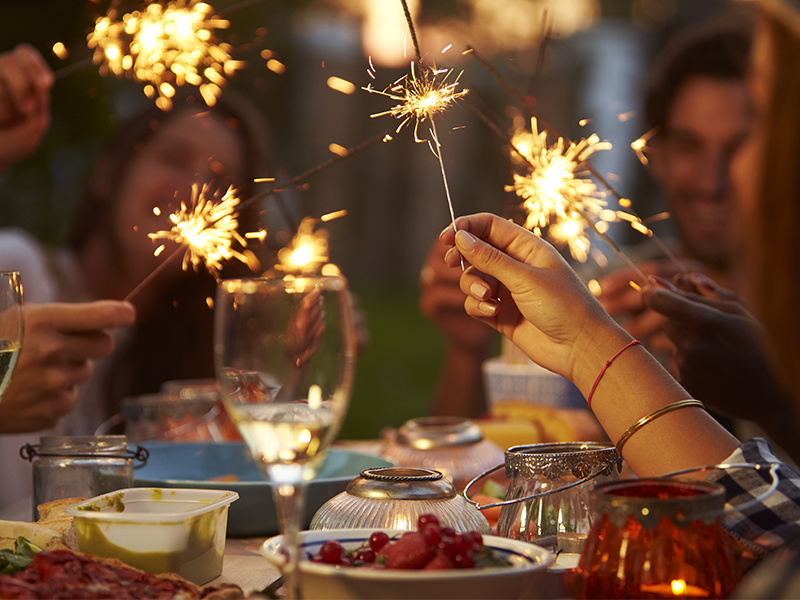 With the summer heat upon us, we are all looking for wines that are perfect for the warmer temperatures because they are refreshing, quench one's thirst, are quaffable, and simply taste good. Porch, picnic, and backyard wines are those wines that fit that bill, and are the focus of our tasting this weekend at City Vino.
One sipper is the non-vintage Montinore Estate Borealis white blend, from the Willamette Valley in Oregon. This mouthwatering, off-dry wine is a blend of Müller-Thurgau (35 percent), Gewürztraminer (29 percent), Riesling (24 percent ) and Pinot Gris (12 percent). With its aromas of orange blossoms, ripe honeydew melon, guava and kiwi, this is bound to be an outdoor favorite. The palate is bursting with peaches, nectarines, Meyer lemon, and pear, along with a hint of caramel.
Another featured sipper is the 2020 Domaine du Salvard Cheverny Blanc, from the Loire Valley in France. The fresh, vibrant wine is a blend of 85 percent Sauvignon Blanc, along with 15 percent Chardonnay, which have been fermented and aged in stainless steel. Delicate aromas of fresh citrus fruits, green apples, white peaches, and hazelnuts waft from the glass. The flavors are reminiscent of juicy citrus fruit, like fresh grapefruit and lemon, along with wild herbs. If you were a fan of the 2019 C'est la Vie Vin that we have previously featured, this might be a home run for you.
The next sipper on our tasting is the 2019 Weingut Höllerer "Langer Weg" Alte Reben Reserve Grüner Veltliner, from Kampal Austria. This crisp, bright, and zesty wine is made from 100 percent old-vine Grüner Veltliner. This is a zippy wine, with aromas and flavors of lime, fresh cut herbs, lemongrass, pear and apple, with a lovely long finish in your mouth.
You knew we had to throw in a sipper that was red into the mix. Let us present the 2015 Sparkman Cellars Wilderness Red Blend, from Washington State.  The wine is Sparkman Cellars Wilderness Red Blend Washington 2015. This wine exhibits beautiful aromas of blackberries, black plums, tobacco, pencil lead, and olive tapenade. On the palate, this blend is medium-bodied, rich and complex,  with sweet red-black fruit with a nuance of savory notes. To enjoy this on a hot summer day, sit the bottle on top of an ice bucket with only its bottom touching the ice. This will keep it at a good temperature for your enjoyment as you pair it with your grilled meats. Bon Appetit!
Keeping wine at appropriate temperatures is important for your enjoyment. There are many wine tools on the market to assist you in doing that. At City Vino, we have the Chill Cooling Pour Spout which goes in your freezer and then directly into your chilled bottle of wine after you've removed a little bit into your glass, of course. The top allows you to pour your wine from the top with the cooling stick still in the bottle.
There are many products on the market to help you enjoy your wine chilled. For bottles, there are products like Wine Cooler Sleeves and Freezable Wine Bags to keep your wines chilled. To keep the wine in your glass chilled there are items like these Wine Cooling Cups and Triple-Insulated Stemless Cups on the market. If you are headed to a picnic where glass items are prohibited, you can put your chilled wine into a container like the Wine Canteen. For convenience, we have linked these items from an online big-box store, to show you what is available. If there is something you are interested in, let us know and perhaps we can order or assist you. We know you all love to shop local, and we truly appreciate it.
We hope you enjoy our porch, picnic, and backyard sippers this summer and beyond.