Posted on
Posted in alberino, argentina, Austria, Blaufrankish, Bulgaria, Cabernet Sauvignon, Castelao, croatia, france, Germany, Gruner Veltliner, Italy, Malbec, marselan, merlot, Nebbiolo, Nerello Mascalese, pinot noir, Plavic Mali, Portugal, Rotgipfler, spain, Torrontes, verdejo, zinfandel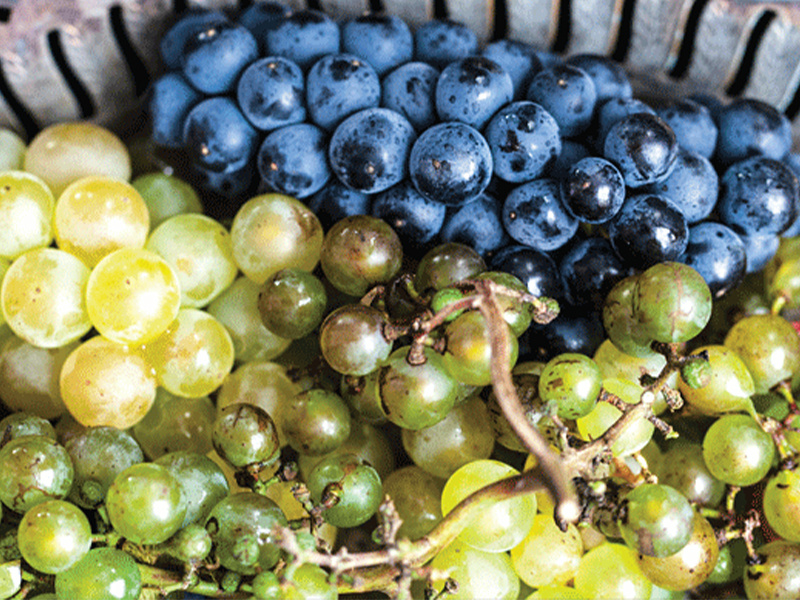 There are grapes in the world that are planted in a wide range of environments. This is an absolute understatement. Of this vastness is a small number of varieties that have easily traveled from their homelands and have been planted around the world. Why? Because they are proven grapes that can produce high-quality wines and are not too fussy about where they are planted.
These are the wines that are seen prominently on restaurant menus, grocery store shelves, and in the American vernacular. They are the international varieties: Cabernet Sauvignon, Merlot, Pinot Noir, Chardonnay, Riesling, and Pinot Grigio. And if you are a Newby wine drinker, perhaps this is where you started your journey.
These international grapes, then, have been taken by explorers to other regions of the world, to be planted and cultivated. Generally this is called the "New World wine regions," and generally, these regions have been establishing themselves over the last couple hundred years, and include places like South Africa, West Coast US, Argentina, Chile, Australia, and New Zealand.
Even in these New World wine regions, there are emerging varietals that make one or two steps outside of the International Varietal circle. For example, Malbec in Argentina. In the early 1980s, Susana Balbo was a pioneering woman who was first hired by Michel Torino Winery, as a woman wine maker in a man's field. She became known as the "Queen of Torrontes." Torrontes is a high-acid, floral, and lime wine that, if you like Sauvignon Blanc, you might have an easy transition to this one. Eventually, Susanna became the owner of her own winery, for which the 2020 Ben Marco Malbec, from the Valle de Uco, in Mendoza, is one of her brands in the shop. Susana had bigger plans than just selling wines locally. After a few years of crafting amazing wines, she decided to promote Argentine Malbec on the world stage. Thus, became the Argentine Ambassador of Malbec, which won her several awards and recognition.
Investors, during the 1980s and 1990s, saw the possibilities of quality wine, and in response, poured money and talent into the Mendoza region, to modernize winemaking and to enable producers to make a larger supply. Then in exporting these wines across the world, she would show they could compete on a world level. The funny part is that the Cahors regions of France that had been producing Malbec long before, had an uptick in sales and world visibility because of Argentina.
It may have started with the Argentinian Malbec. In the early 2000s, there was a shift in demand for wines that were more obscure, or at least not what mom and dad were still drinking. (Sutter Homes White Zinfandel, perhaps). To answer this, need for new, exports started bringing international varietals from exotic regions. Our own Krum wines from Bulgaria, for example. As the American audience became more accepting and more exploratory, importers started to bring in vast numbers of obscure grapes. Other emerging markets to be on the lookout for include Thailand, Peru, Brazil, England, and China.
Here are a few to consider this week: 
Marselan—Easy jump if you like Cabernet Sauvagnon and Grenache. This grape comes from the Danubian Plains of Bulgaria, and is a crossing between more familiar Grenache and Cabernet Sauvignon. It was first bred in 1961 by the French National Institute for Agriculture Research. The Cab donates its refined power, and structure and the Grenache donates spicy richness. The 2020 Château Burgozone Via Istrum Cellar Selection's Marselan is deep ruby in color. It shows red fruit aromas of strawberry, red cherry, raspberry, red currants, baby's breath, blackberry, black cherry, and light earth leaves. Continuing to the palate, you get black current leaf, rhubarb, red fruit compote, clove, sweet cinnamon, earthy. This is a dry wine, with good acidity, soft-medium-minus tannins, medium body with juicy fruit concentrated flavors. This wine shows layers of flavors as it evolves in the glass. It is like a Beaujolais.
Blaufrankisch—Sometimes called Lemberger. This is an easy jump, if you enjoy the more full-bodied Pinot Noirs from Willamette Valley, that show both red and blue fruit. Also, if you are familiar with the French Gamay grape, Blaufranisch might be an easy jump. Blaufrankisch originally comes from Austria and Hungary. In lessor amounts it is also grown in Germany, Slovakia, New York Finger lakes, Washington state, California, and Michigan. Unquestionably, the highest quality comes from Burgenland, Austria, around lake Neusidlersee. The 2017 Leo Hillinger Blaufränkisch from Leithaberg, Austria might be a great find for you. On the nose it is fruity, with hints of blackberries, black cherries, and ripe strawberries, with spicy notes of dark pepper, nutmeg and cloves. The spicy and berry flavors move onto the palate, where minerality and underlain roasted aromas occurs. It has rich tannins, with a long finish. A wine that has a lighter style is the 2020 Evolucio. 
Zweigelt—This is another one that, if you are a fan of Pinot Noir, and if you are  a fan of Blaufrankisch, you may enjoy,  as it is a cross between Blaufrankisch and St. Laurant. Created in 1922, Zweigelt is produced on its own, or sometimes it is blended with Cabernet Sauvignon and Merlot, as a twist to the classic Bordeaux blends. Characteristically, it inherited its pinot-like qualities from St. Laurent, and its spice from Blaufrankisch. It can be produced in a young, fresh summery red or rose. Or it may be created with a fuller-bodied wine, with oak aging that would go with your grilling, picnic outings. The 2021 Pratschi's Zweigelt exhibits a deep ruby color. It emits aromas of raspberry, strawberry, blackberry, blueberry, and raspberry jam. The palate further expresses sour cherry, white pepper, prunes, black cherry, and slight hint of red licorice. It has a fairly intense concentration of juicy fruit flavors with a tart finish of medium length. It has medium body, with medium-plus acidity, and soft-medium minus tannins.
Others to explore on your own from City Vino:
Vento di Mare Nerello Mascalese Terre Siciliane IGP Italy – Try Nerello Mascalese if you enjoy pinot noir.
Kir-Yianni Ramnista Naoussa Xinomavro Macedonia Greece – Try Xinomavro if you enjoy Nebbiolo
Heinrich Hartl III Rotgipfler Thermenregion Austria – Try Rotgipfler if you enjoy Gruner Veltliner
Zlatan Plavac Mali Hvar Dalmatia Croatia – Try Plavac Mali if you enjoy Zinfandel
Masseria del Feudo Grillo Sicily Italy – Try Grillo if you enjoy Alberino
Venâncio da Costa Lima Palmela Reserva Castelao Península de Setúbal Portugal – Castelao is like Zinfandel had a baby with Merlot.
Palacio de Bornos Verdejo Rueda Spain – Verdejo is like Sauvignon Blanc had a baby with Pinot Grigio