Posted on
Posted in Cabernet Sauvignon, California, cider, grenache, Malvasia Bianca, musca blanc, New Zealand, Sauvignon Blanc, spain, Syrah, Virginia, zinfandel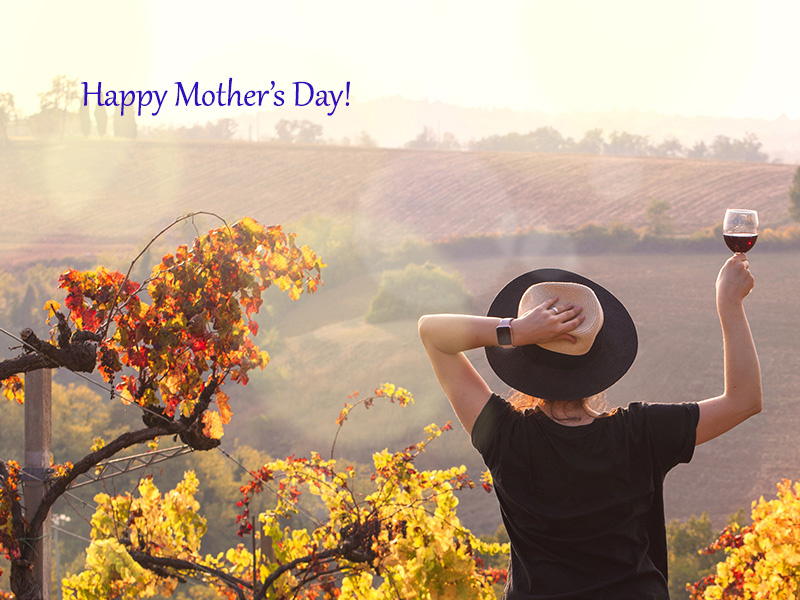 This coming Sunday, May 9, 2021, is Mother's Day, so let us raise a glass of wine and celebrate all the women in our live—whether they are a mother by birth, by adoption, or by their kind, caring, and nurturing spirit. Our suggestion is to toast moms with women-made wine or cider.
Statistics on women in the US wine industry are eye-opening especially given the fact that 60 percent of the consumers of wine are women. About 10 percent of winemakers in the US are female, despite the fact that 60 percent of the graduates from UC Davis' Viticulture and Enology program are women.
Women winemakers are on the rise, and finally getting the attention they truly deserve across the industry. Many terrific articles have been penned about women in wine, such as "12 Women Winemakers to Toast," " Female Winemakers Everyone Should Know About," and "A Guide to Top Women Winemakers—Still Rare in the World of Grapes." On the cider side of things, here is an article, "The Women Leading American Cider Forward."
In Virginia, there are many female winemakers across the state, some of which are noted in this article, "This is Virginia Wine! Women are Moving to the Forefront in the Piedmont's Wine Industry." Some shifting of winemakers at wineries has occurred since this article was written two years ago,  but women are a force to be reckoned with in Virginia with the likes of Emily Pelton at Veritas, Kirsty Harmon at Blenheim, Dr. Sudha Patil at Narmada, Dr. Joy Ting at Joy Ting Wines, Maggie Malick at Maggie Malick Wine Caves, Melanie Natoli at Cana, Theresa Robertson at Two Twisted Posts, Corry Craighill at Septenary, and more.
For cider in Virginia, the first modern cidery in Virginia was established by Diane Flynt in 2005. Diane has since retired. Following Diane's trailblazing lead, there is Courtney Mailey of Blue Bee, Lori Corcoran of Corcoran Cider, and again, more. 
This week we will be tasting  Pares Balta Penedès Ros de Pacs Rosé Penedès Spain  showcasing women winemakers Maria Elena Jimenez and Marta Casas who are the wives of the owners and Skye Bubbles Sauvignon Blanc Marlborough New Zealand NV with winemaker, Chloe Gabrielsen.
On our shelves you will find some women-made wines and ciders. For example, we have the 2017 Wild Thing Zinfandel Old Vine, from winemaker Carol Shelton, from vineyards in Mendocino, California. From Virginia, we have the Blue Bee Hewe's Crab Cider, from cidermaker Courtney Mailey; and from winemaker Maya Hood, the Early Mountain Pet Nat.
Raise a glass to the mothers and women in your life with us. Cheers!