Posted on
Posted in 22 Pirates, California, Carignane, Carol Shelton, Cinsault, grenache, Petite Sirah, rose, Syrah, Wild Thing Wines, zinfandel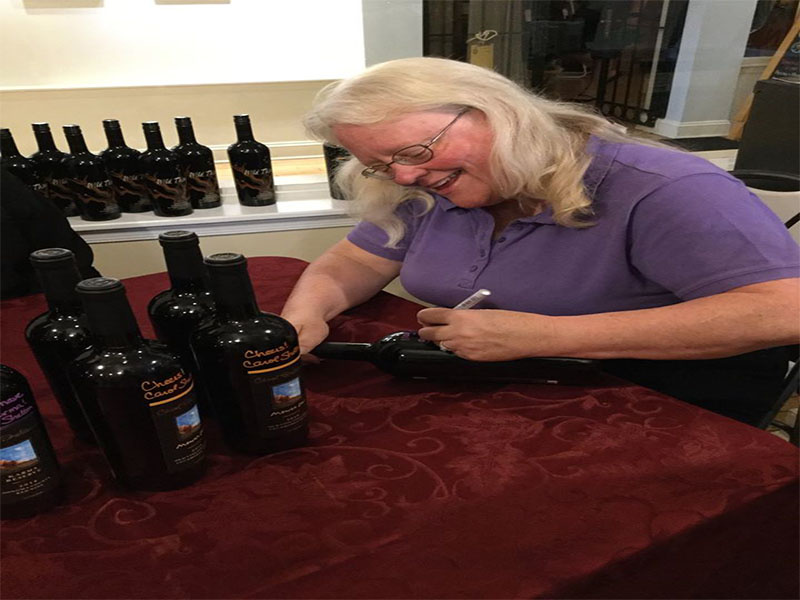 Carol Shelton was born and raised in Rochester, New York, and then moved to San Mateo, California. She went to the University of California Davis (UC Davis,) studying poetry, though having an undeclared major until the fateful day, in her freshman year, when she took a tour of Sebastiani Winery.
The myriad of smells in the winery's cellar triggered recollection of a memory game, "identify the scent," that her mother created based on herbs and spices out of the kitchen cabinet that she credits for her exemplary nose.
That fateful trip led her to decide on the direction of her education, and in 1978 she graduated UC Davis as one of the first women to earn a degree in Enology. At UC Davis, Shelton, would study and work with Ann Noble, a sensor chemist, who developed The Aroma Wheel, which provides a visual list of the different categories of aroma components that can be encountered in wine. One of Carol's research projects at UC Davis was on the effect that different yeast strains had on flavor characteristics in wine.

After graduation, Carol Shelton went on to work at Robert Mondavi Winery in California, followed by a stint at Saltrams Wines, with Peter Lehmann. At Mondavi and other wineries, she was frustrated that she wasn't allowed to work in the cellars side-by-side with the male winemakers. She considered becoming a poet again. Then, in 1980, she worked in the laboratory at Buena Vista Winery alongside Andre Tchelistcheff. This experience would re-energize her desire to become a winemaker. In 1981, she started working for Rodney Strong and Windsor Vineyards. She would go on to spend 19 years as the winemaker at Windsor, producing 45 different wines each year.

In 2000, Shelton and her husband Mitch Mackenzie started Shelton-Mackenzie Wine Company. The company distributes her namesake wine label, Carol Shelton Wines. These wines are mostly made from zinfandel grapes, from single vineyards. Her label produces about 15,000 cases a year and their tasting room and production facilities are in an industrial park in Santa Rosa California.

Carol Shelton has an impressive trophy case having, been named "Winemaker of the Year" five times, earned countless gold medals for her wines, and was named one of the eight "Pioneer Women Winemakers of Sonoma County" in 2005.
Carol's wines are handcrafted from her passion, creativity and decades of experience.  Each of her Zinfandel wines has its own whimsical name representative of her playfulness and love of words. Carol's "Wild Thing" label denotes wines produced using the wild yeasts found on the organically grown grapes themselves, and this Saturday June 22, 2019, City Vino, will be featuring two of these wines: Wild Thing 2015 a Zinfandel-based red wine, with small amounts of Carignan and Petite Sirah blended in. The resulting wine has aromas of black cherry, ripe plum, and raspberries along with a hint of graphite, cigar box, vanilla and baking spice. and Wild Thing Rendezvous Rosé 2018 a blend of 62% Carignan, 36% Zinfandel with 2% Petite Sirah. This dry rosé has fresh aromas and flavors of strawberries, watermelon, citrus, and soft spring flowers.
Additional we will tasting a third wine also from California. Clos LaChance 22 Pirates Red Blend 2016 a blend of 40% Syrah, 25% Petite Sirah, 15% Cinsault, 15% Carignan, and 5% Grenache. Dark berries and smoke on the nose followed by flavors of red cherry, black plum, charred wood, and vanilla. Cheers!