Posted on
Posted in argentina, Cabernet Franc, Cabernet Sauvignon, Carmenere, Castelao, chardonnay, cider, Malbec, merlot, New Zealand, Petit Verdot, Portugal, Sangiovese, Sauvignon Blanc, spain, Syrah, verdejo, Virginia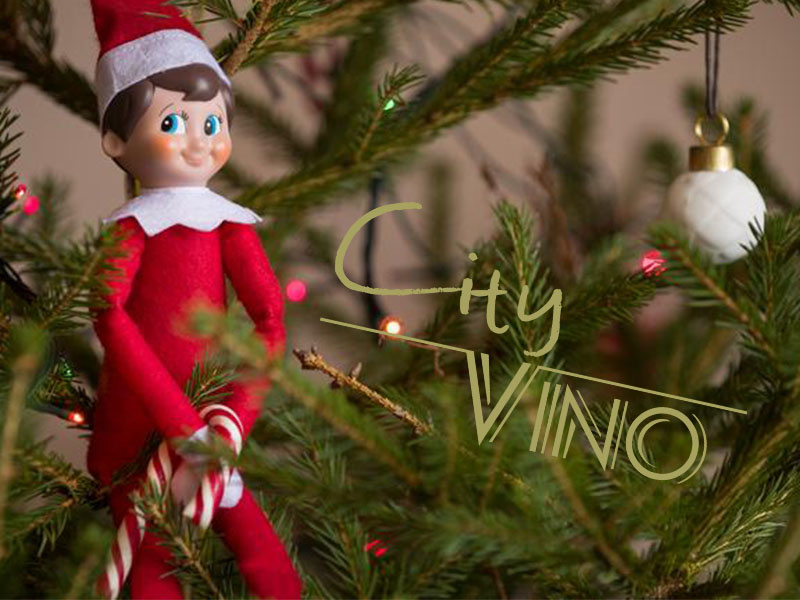 Greetings from your friends at City Vino! We are here to provide gift-giving suggestions so you can "Spread the Holiday Cheer" to family, friends, colleagues, teachers, or even something for your own enjoyment at the dining room table.
Taking poetic license with a Christmas favorite, we present "We Three Kings of South America are, bearing wine gifts from our travels afar." Our kings have brought us a gift-boxed trio of red wines. The three wines are the 2012 Viña Cantaluna Carménère Reserva, from Chile, a wine that is 100 percent Carménère; the 2014 Viña Cantaluna Shiraz that is also from Chile, and is 100 percent Shiraz; and the 2015 Marco Zunio CasaZur Reserve Malbec, from Argentina, which is 100 percent Malbec. These wines are mix-and-match, and value-priced at $30 for the trio. For more information on these wines, check out our November 30th blog, entitled "I'm Dreaming of a Red Wine Christmas."
The Waitresses sang in their song "Christmas Wrapping," "Bah, humbug! No, that's too strong. 'Cause it is my favorite holiday, But all this year's been a busy blur. I Don't think I have the energy."
If you find that you don't have the energy, we have a few pre-wrapped wines for your gift-giving needs. Our first wrapped delight is the non-vintage Lake Chalice Skye Bubbles Sauvignon Blanc, from Marlborough in New Zealand. This off-dry bubbly is made from 100 percent Sauvignon Blanc, and features aromas and flavors of zippy gooseberries, grapefruit, lime, and white flowers. Our second wrapped wine is the non-vintage Palacio de Bornos Frizzante Verdejo, from the Castilla y León region, in Spain. This light, effervescent wine is made from 100 percent Verdejo, and will appeal to the Moscato drinker, with its sweetness and its peach, orange, citrus, pear, apricot, and pineapple flavors. Another gift-ready wine is the 2018 Venâncio da Costa Lima Pioneiro Vinho Tinto, from Península de Setúbal in Portugal, which is a blend of Castelao, Tempranillo and Syrah. This is a full-bodied wine with aromas and flavors of ripe dark fruit, jam, and spices. 
From a classic Christmas movie comes the line "Yes, Virginia, there is a Santa Claus," which we have altered to be "Yes, Virginia has lovely ciders and wines." If you are or know a cider lover, we are big fans of Blue Bee Cider, and are featuring the dry semi-sparkling Mill Race Bramble, which is made from Summer Rambo apples, infused with locally grown raspberries and blackberries. We may also have a couple of other of Blue Bee Ciders in stock, as well.
As for lovely Virginia wines, we first head to Ingleside Vineyards for some drummers drumming (pa rum pum pum pum), and the Red Drum Lot 17. This is a blend of Cabernet Sauvignon, Merlot, Petit Verdot, and Sangiovese with flavors of cherry, raspberry, and a tinge of smokiness on the palate. Another choice from Ingleside is the Blue Crab Blanc Lot 19, which is 100 percent Chardonnay, fermented in stainless steel.  With this wine, counter to the words of Elvis, you won't have a Blue Christmas. The wine has bright notes of stone fruit, lychee, and a bit of salinity with a sweet finish.
Next in Virginia, we visit Gabriele Rausse, whom we featured in our October 19th blog, entitled "Celebrating Virginia Wine Month with the Patriarch." Two terrific wines to gift the red drinker are the 2019 Gabriele Rausse Redlands Merlot Reserve, and the 2019 Gabriele Rausse Bear Ridge Cabernet Franc Reserve. Both Merlot and Cabernet Franc grow beautifully in Virginia, and these are fine examples.
As sung by Andy Williams, it truly is "The Most Wonderful Time of the Year," and we have many wines for you to gift this holiday season from Sparkling Wines to Ports, Whites to Reds, Italy to Australia and so many others places in-between. Gift Cards and Cru Wine Club memberships are also available. Come stop by the shop or give us a call, we would love to help you find that perfect wine gift!